Welcome to the Starbase 621!
Starbase 621, known as Heimdall Station, is a Stardock Class base which proudly serves as part of Obsidian Fleet's Task Force 72 during the year 2396. It is situated on the Federation Frontier at the crossroads of the Breen Confederacy and Cardassian Union at the doorstep of the Tzenkethi Coalition. All four powers have been at war with at least one or two of the other members at some point in the last two decades. Heimdall Station acts as both the Gatekeeper into the Federation and also the beacon of light to show what the Federation is. Heimdall Station's mission is to project a stabilizing force onto the region, facilitate colonial stabilization, facilitate trade, act as a staging ground for humanitarian efforts, and to create new diplomatic ties in the region.
In order to help achieve these goals, the station has been newly established a Starfleet Academy campus for fourth year cadets as well as medical and counseling intership and residency programs. The base also boasts one of the only Strike Fighter Tactics Instructor Programs in the Federation. To help keep peace in the region, the base houses the Hornet Class USS Agrona and the Wallace Class USS Tyr. The cadets in the Academy have rights to the Wallace Class USS Bragi.
We are a 15+ rated sim set in the prime Star Trek universe. We are a sim that tries to stay true to what The Next Generation and Deep Space Nine brought to our TV screens. We will run a mix of episodic story arcs as well as one-off type episodes in the vein of TNG and DS9. As an extra character building arena, there is also an open-world aspect that will allow our players and characters to have their own lives in a vast station. We are seeking players who enjoy community building and developing characters. It is my mission to create a fun and interesting place to encourage creativity and my wish for the us all to build Starbase 621's story together.
If you have any questions or comments, please feel free to contact us or to join us on Discord.

A proud member of Obsidian Fleet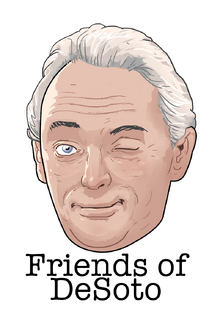 And a Friend of DeSoto


---





Captain Lamar David
Commanding Officer
Starbase 621



Commander Kaleetha Sloan
Executive Officer
Starbase 621





Click to join our Discord Channel
Season 1, Episode 3

Side Mission
Latest News Items
Posted on Fri May 29th, 2020 @ 2:56pm by Captain Lamar David in General News
https://www.obsidianfleet.net/2020/05/29/gold-unit-of-merit-winner-quarter-1-2020/
First of all, I really want to thank you as a crew for this award. The 1st Quarter of 2020 has been interesting to say the least. We've had our ups and downs this year as we've all struggled and adapted to new life situations and the pandemic going on in real life.
All of you have helped to lift me up and giving me the inspiration to push forward. I only hope that I have and can continue to give you a fun and interesting place to writ and express your creative side. To me, this award is a huge achievement that really means something. There are many sims great sims out there, all deserving recognition for what they've been able to accomplish. For us to be considered to be in that group is a mark of pride for me. But, this wasn't my doing, I've been amazed at the creativity of you and this is really your award.
Before I start rambling, I'm just going to end this with a sincere thank you.
Posted on Fri May 29th, 2020 @ 2:47pm by Captain Lamar David in General News
https://www.obsidianfleet.net/sim-report/starbase-621-may-2020/
Sim Updates
We have started our new mission. Awards will be handed out during June as we finalize nominations.
Starbase 621's home system has now been fleshed out and now includes a planet that is orbited by the station. Too many details to put here, but our wiki is under construction.
We have also updated our Starbase specs to include our new garrison vessels. They are as follows:
USS Elion - Merian Class
USS Grissom - Nova Class
USS Agrona - Hornet (Holdover)
USS Arsu - Wallace Class
USS Azizos - Wallace Class
Crew Updates
I have changed CO characters to Captain Lamar David, a comeback character from my time on the Yorktown
Kaleetha Sloan has been promoted to Commander as Chief of Scientific Operations (Science/Medical/R&D) for the XO spot
Lieutenant Commander Mattias Kovacs has changed characters to become 2XO and Chief of Strategic Operations (Engineering/Ops/Security)
Lieutenant Commander Amaya Lance has been elevated to the Command staff as the Dean of the station's Academy
On a negative note Lieutenant Asha Macae has decided to leave the sim.
Story Elements
There is too much to include here to go into details, but our site is always open if you want a closer look.
- R&R Mission to take place during the repair and refit of the station
- New Garrison Ships
- Newly fleshed out home system
- New full mission starting next month
- Playing host to a TF 72 tech conference
- Expanded the SoC (Sons of Cheron) shared simematic universe
Other Information
Users - 8
Participation Posts - 33
Avg Participation Posts / User† - 3.67
Single JPs - 11
Avg Single JPs/User† - 4.13
Word Count - 14011
Posted on Fri May 29th, 2020 @ 2:46pm by Captain Lamar David in General News
https://www.obsidianfleet.net/sim-report/starbase-621-april-2020/
Sim Updates
This month, we are closing out our first real mission and opening our newest adventure. Since I'm listed as an essential and almost 1/2 of my team has been furloughed, I didn't get as much done here as I wanted to complete. However, we should be on the upswing.
Crew Updates
We have welcomed a new Operations Officer to our crew, Ensign Vartisha Phyass.
Story Elements
We are finally settling into our conclusion as the pieces all into place about who bombed the station. We will have a quick R&R(repair & refit) mission to catch up with the crew and what they are doing during the repair and refit. After that, we will be hosting a Tech Conference for all of TF 72.
Other Information
Stats
Players 9
Posts (Multiple) 13
Avg Mission Posts 1.44
Posts (Single) 5
Avg JPs .56
Posted on Thu Feb 27th, 2020 @ 2:53pm by Commander Jared Rosado in General News
All,

This is the monthly report I just filed for our sim. I want to thank all of you for making this such a great place to sim. I am extremely proud of everyone. Thanks to all of you for all that you do!

https://www.obsidianfleet.net/sim-report/starbase-621-february-2020/

Starbase 621 – February 2020

Sim Updates
Cosmetically, the site has just about everything I want to get done completed, but as always I still need to tweak a few things. Things could always look a bit cleaner, a wiki article here and there could go with some more information, and the tour could always be updated a bit.

I did update the specifications of the Stardock Class to reflect the new OF guidelines. There wasn't much of a change, mainly in the shuttle and fighter compliment (we got to add the Arrow Runabout!!!).

Crew Updates
We had a player join but we were forced to remove them because of the disruption they were causing. It's something that I personally hate doing, but there are times when they is the only choice. We also lost a restaurant owner due to the player pulling out of all OF sims.

In better news, we also added our station's JAG officer, Lt. Bylaxera Drake who has proven to be very valuable so far. At mission's end, we will be handing out awards and promotions, so expect that in a future Sim Report.

Story Elements
This section will probably be the biggest section of my report. I will need to divide this into three sections to explain it all.

1. SB621: The crew has begun to investigate the causes of the series of bombings that have taken place aboard the station. Another team is attempting to save the station from a dangerous haltothane gas leak. And the cadets are tasked with saving the station's fusion reactors from going full Chernobyl. We also have our TGCO on site to render assistance.

2. As the above story is part of our kickoff of the larger Sons of Cheron (SoC) storyline, there is a need to talk about it. SB 621 is leading the charge with a group of other OF sims as we attempt to weave a cinematic universe type storyline involving a fringe political party going rogue. This is definitely an area that will be pushed further and we will be adding regular OF news stories from the view of the group's own news organization, New Day News (NDN). Stay tuned!

3. As far as the Task Group and Fleet as a whole, 621 is hosting a CO meeting for TF72. It's sort of timey whimey, so the station is newly repaired. We are also working with a few partner sims to have them visit the station on occasion.

Other Information
This has been a banner month for SB621 and I couldn't be more proud of the crew. They have really been active and engaged with the story, I have loveded the original takes they've had on certain plot developments and have thoroughly enjoyed seeing where they have taken things. So here is our list of stats for the month (Feb 27):

Users 8
Playing Characters 8
NPCs 22
Posts (Single): 18
Avg Posts (Single) / User: 2.25
Participation Posts 53
Avg Participation Posts / User: 6.63
Posted on Wed Feb 5th, 2020 @ 5:16pm by Commander Jared Rosado in General News
All,

This is the report I submitted to OF for last month. Between getting a new site and putting up with me being forced to repair my computer, I want to say that I am so proud of all of you and thankful to have such a wonderful group of players. This next year looks to be a great one as we really dig into what being aboard 621 is all about.

**Starbase 621 - Jan 2020**
http://thebase.x10host.com/index.php/main/index

**Sim Updates**

I've put some polish on the website, but that's always a work in progress. I got my PC back from the repair shop mid-January so we are back to normal activity (FINALLY!). We have been hitting the ground running and I'm extremely excited to see where our storytelling takes us.

The new Dean of the Academy has really opened up the Academy aspect of the sim so that we are not just a regular Starfleet sim. My short term goal is to add the civilian aspect to really flesh out the station.

**Crew Updates**
*New Players:*
Lt Cmdr Amaya Lance, Academy Dean

*Change of Characters:*
N/A

*Loss of Player:*
N/A

*Current Open Positions:*

Urgent
Chief Medical Officer
Flight Control
Operations
Tactical/Security

Wants
Academy Personnel and 4th Year Cadets
Civilian - Business Owners, Residents, Etc
Strategic Ops

**Story Elements**
*Fade to Black*
While finalizing preparations for a huge Diplomatic Summit involving the Tzenkethi, Cardassians, Starfleet, and other regional powers, SB 621 suffered a series of crippling explosions. To make matters worse, the explosions caused a containment failure that has put the entire station at risk.

The crew is in a race against time to both stop the Halothane leak and to discover the cause of the explosions. The thousands of people aboard must come together to dig themselves out of the rubble and to deal with the emerging medical emergency.

**Other Information**
Post Count: 10 JPs (29 Participation)
Playing Characters: 8
New Players: 1
Pending Applications: 0

Technical difficulties on my end have ground my sim to a halt over the last month and a half. Now that I have a working computer and can access my site, activity is going back to normal. I am very proud of the crew for holding things together and impressed with the numbers that only reflect activity since Jan. 15.

Latest Mission Posts
Mission: Side Clicks
Posted on Mon Nov 16th, 2020 @ 3:33am by Lieutenant Juanita Calhoun & Richard Collins
Nita had left a message with Richard to meet her in the new bar, The Rusty Coil. She didn't plan on keeping him all night but had assumed that he might like to meet up with her there rather than her coming to his door and giving his roommates any…
Mission: Discord
Posted on Wed Nov 11th, 2020 @ 7:42pm by Lieutenant JG Vriha t'Ehhelih & Commander Kaleetha Sloan
Looking around with open curiosity, Vriha observed the people in various costumes, some simple, some elaborate. She had not been to a costume party before, at least not in the Federation, and the variety of characters and even things (she saw two scientists dressed as what appeared to be a…
Mission: Discord
Posted on Tue Nov 10th, 2020 @ 8:21pm by Commander Kaleetha Sloan & Lieutenant JG Reevei Meiep
"Dolphins are mammals; this means that they nurse their babies with milk from the mothers. Dolphins can swim up to 260 meters below the surface of the ocean, Dolphins live in groups formed by 10 to 12 individuals. Dolphins are warm-blooded. Dolphins communicate through sounds and whistles." Kaleetha heard the…
Mission: Unbroken
Posted on Tue Nov 10th, 2020 @ 8:16pm by Temperance Jones & Lieutenant Commander Mattias Kovacs & Lieutenant Kyle Griffin & Lieutenant JG Vriha t'Ehhelih & Ensign Marwa
The cargo lift had worked, fortunately, with very little cajoling. Dans, the Tellarite miner, had still chosen to curse the equipment as he got it working though. They descended into the mine, the Starfleet officers alongside a group of miners and a collection of rescue equipment. Things became oddly quiet…
Mission: Discord
Posted on Mon Nov 9th, 2020 @ 1:35am by Commander Kaleetha Sloan & Lieutenant Jarrett Moore
They had gotten coffee and then Alexis had started giving Jarrett a tour of what she had learned from the base when they had, had the bombing. She looked around as they arrived outside of an entertainment district.

"This is where the dodgier of the nightlife is." She pointed out.…